It's our monthly "Tales Too Stupid to Tell" competition! It's a shootout for sure! But what's the cowboy saying over the roar of the guns?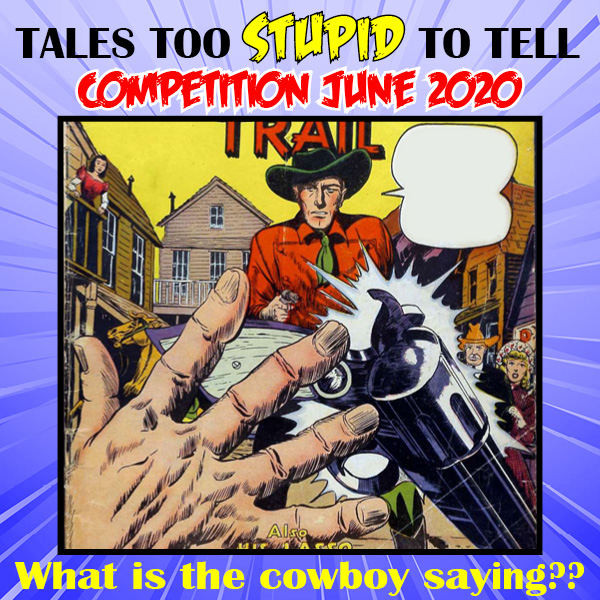 Just come up with what the man in the picture is saying – the funniest entry (judged by Edge head honcho Brad Daniels) wins a $10 Amazon voucher and a copy of the latest issue of "Tale Too Stupid to Tell"!
You're limited to one entry – so make it good! Leave your entry in the comments below, or enter on our facebook page, and we'll announce the winner on the 1st of July!
This month we took our cover image from "Apache Trail" #3 from February 1958 by an unknown artist. Many thanks to Comic Book Plus for making this possible!
Contact me if you have any questions about the competition!
Terms and conditions:
 Limit of one entry per person. Prizes cannot be exchanged for cash. Winners must provide contact details in order to receive prize. Overseas winners will receive the comic digitally and the $10 Amazon card to the value of AU$10. Judges decision is final and no correspondence will be entered in to. Entries must be submitted either to the competition page on edgecomix.com or on the original post on the "Edge Comix" Facebook page. Offensive material will be deleted and/or blocked.