Congratulations to our April Winner – Gillian Wyrd!
"Her boobs will look just like mine if she spends the rest of quarantine braless."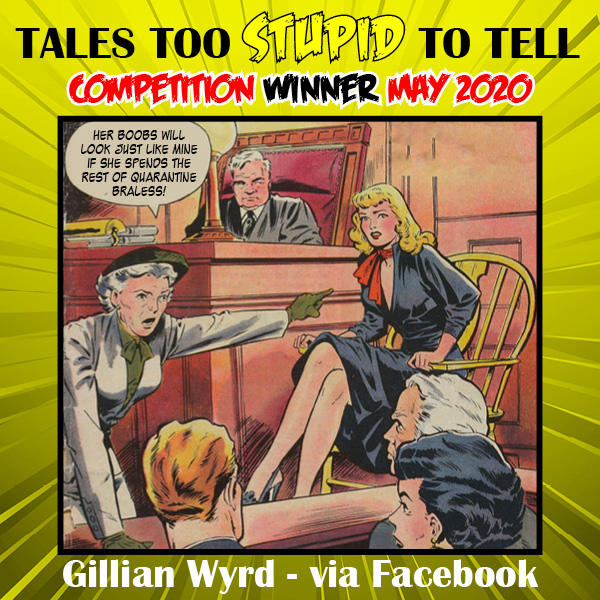 Gillian wins a $10 Amazon Gift Card and a FREE copy of Tales To Stupid to Tell #3 for this arresting effort. 
Also, nice work by our two runners up –
Darcy Strefford
"That's her! She's the one who won't go on a date with my nephew Peter"
Jonathan Atherton
"I don't care what his passport says. That's my son."
Stay tuned for the next competition, coming soon!