Congratulations to our June Winner – Anna Quay!
"No gunplay until you sanitise those hands first!"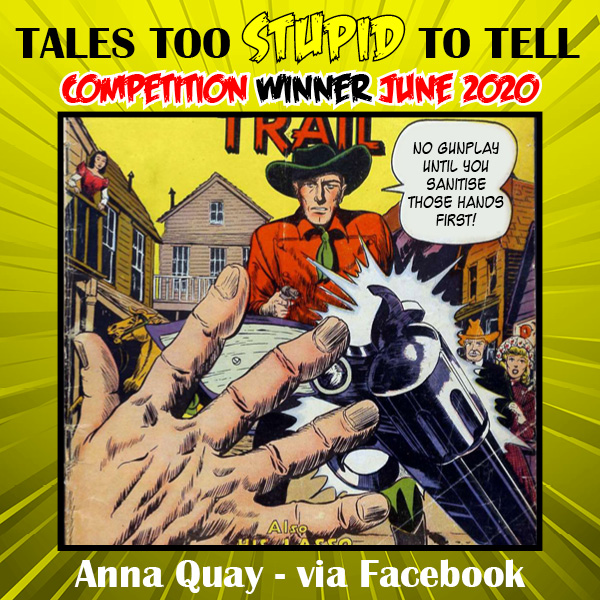 Anna wins a $10 Amazon Gift Card and a FREE copy of Tales To Stupid to Tell #3 for this shocking effort. 
Also, nice work by our two runners up –
Tay O'Keefe
"Static electricity will get you every time!!"
Darcy Strefford
"That's why you never bring a gun to a gun fight"
Stay tuned for the next competition, coming soon!