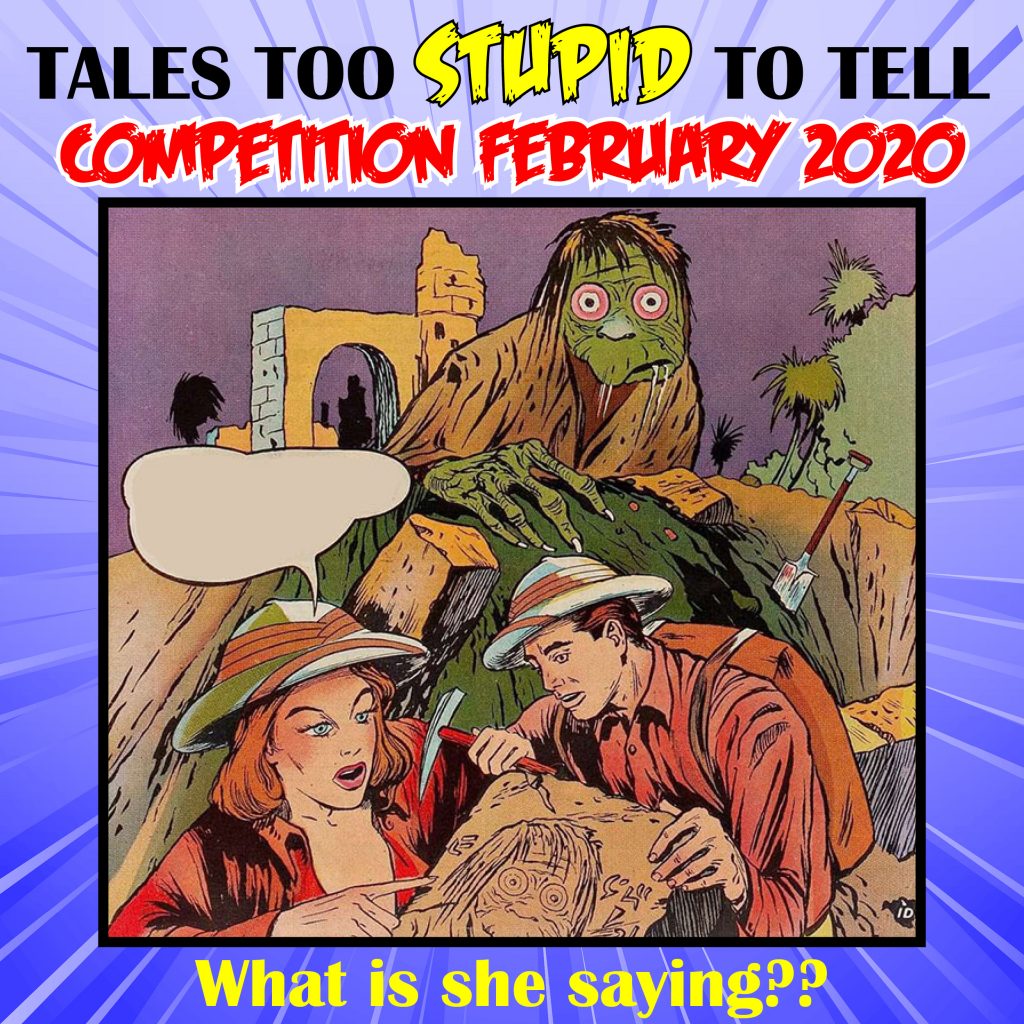 It's our monthly "Tales Too Stupid to Tell" competition!
Just come up with what the woman in the picture is saying – the funniest entry (judged by Edge impresario Brad Daniels) wins a $10 Amazon voucher and a copy of the latest issue of "Tale Too Stupid to Tell"!
You're limited to one entry – so make it good! Leave your entry in the comments below, or enter on our facebook page, and we'll announce the winner on the 1st of March!
Contact me if you have any questions about the competition!