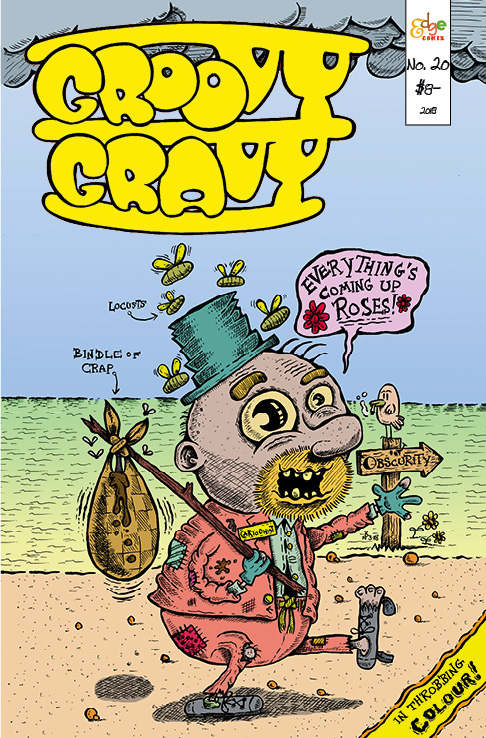 Everything's Coming Up Roses!
The titanic final issue!
Weird humour and high strangeness as you like it! The legendary Australian independent anthology series goes out with a bang after 25 years!
This issues features: Cover: Neale Blanden
Egg: Brad Daniels
A Walk Into The Valley: Lliam Amor
Coffeegoblin & Boozemonkey: Brendan Brinmore
Flem the Ripper: Brad Daniels and Mike "Mungus" Wright
Mr J. Funnies: Jason Conlan
Pop Culture Crouds: Shawn Craike
Allergies: Sober Bob
Xamilc: Neale Blanden
Crossing Over: Kay Aspden & Brad Daniels
Man Bait: Written by Brad Daniels, art from Flaming Love (1949)
Back cover: Brett Williams
36 pages in colour!