Congratulations to our June Winner – Adam O'Sullivan!
"Yes, that's it – order pineapple on pizza. Don't worry, my brother will never know…"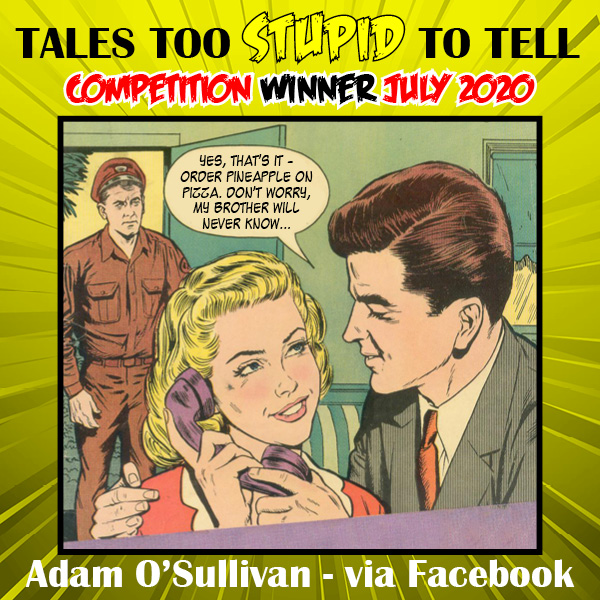 Adam wins a $10 Amazon Gift Card and a FREE copy of Tales To Stupid to Tell for this shocking effort.
Also, nice work by our two runners up –
Panayiota Harmantzis
"I bet you didn't know it was purple!"
Tim Holt 
"Honey some guy with a big package knocked twice"
Stay tuned for the next competition, coming soon!