Congratulations to our April Winner – Bren Binmore!
"Hey, don't open the freezer pal, don't open…Damn humans never listen."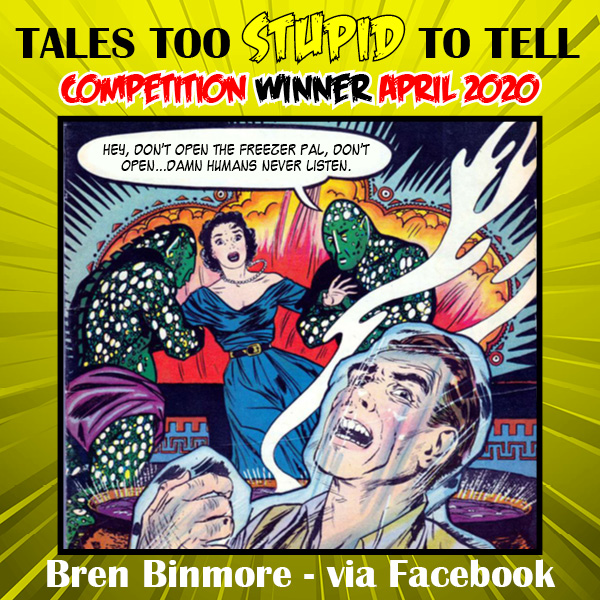 Bren wins a $10 Amazon Gift Card and a FREE copy of Tales To Stupid to Tell #3 for this double barrelled effort. 
Also, nice work by our two runners up – 
Aramel Martin
"Woah Betty! You can't eat him like that, he's not fully thawed!"
Hamish Lancaster
This man took his obsession with chewing on ice cubes one step too far. Look at him! This was bound to be where his insatiable need to munch on ice would lead. He needed to be near ice, to BE ice. And now it is DONE.
Stay tuned for the next competition, coming soon!