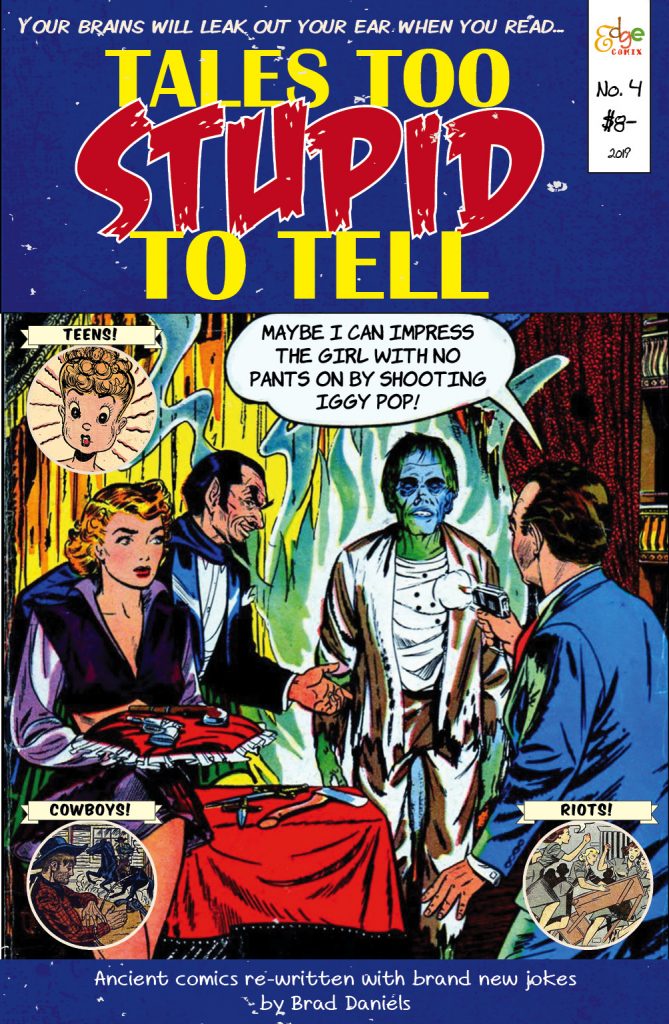 Welcome to "Tales Too Stupid to Tell". In this titanic volume you'll find some great public domain golden age comic books from the 40s & 50s (and some that are not so great) that have been remixed. The art is the same, but all the words have been changes – changing them from sci-fi and/or horror to wacky, surreal humour.
A lot of the stories are pretty stupid to start with so now they're really crazy!
It's a new issue of classic comic remix craziness! This issue sees four "new" stories re-written to make you chuckle. The horror/rock and roll mash up "Lust for Afterlife", the western tomfoolery of "His Lassi and the Slaw, teen assassin's tale in "The Aggie Mack Identity" and the share house shenanigans of "Spring Break".