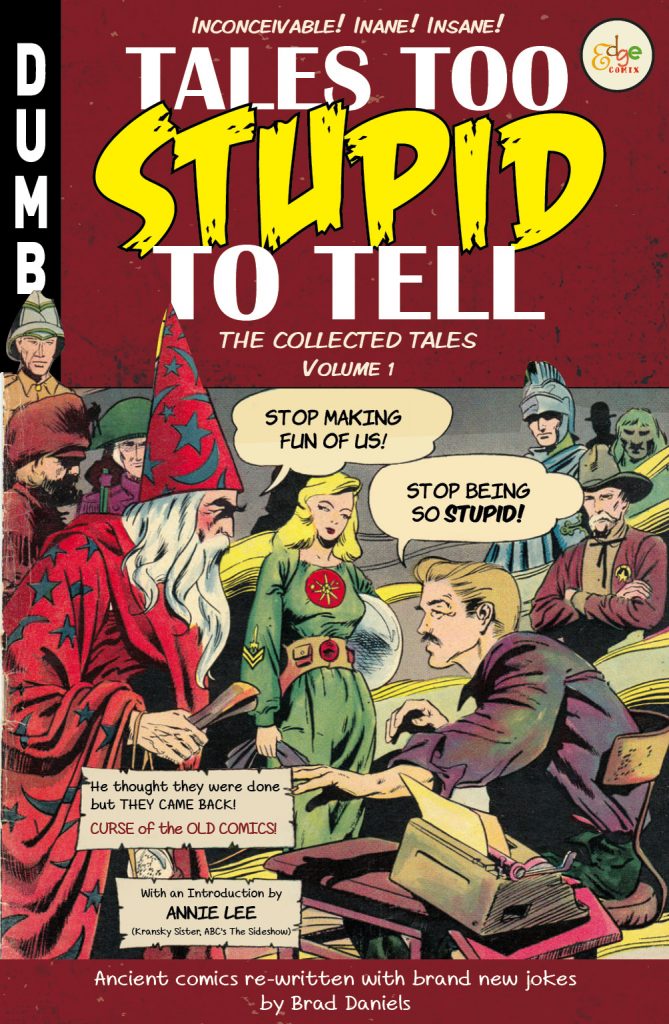 Welcome to the collected edition of the first three issues of "Tales Too Stupid to Tell". In this titanic volume you'll find some great public domain golden age comic books from the 40s & 50s (and some that are not so great) that have been remixed. The art is the same, but all the words have been changes – changing them from sci-fi and/or horror to wacky, surreal humour.
Featuring a new intro pages, an all new seven page story and an introduction by Annie Lee! 
Truely old comics don't come better (and stupider!) than this!!