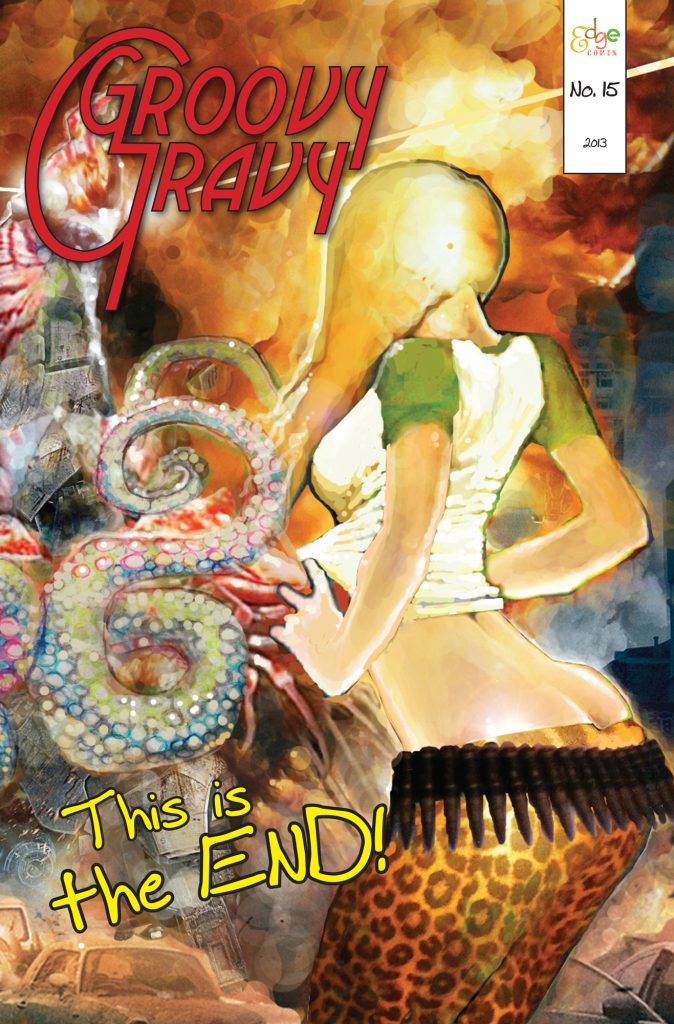 This is the END!
Yeah, it's not the final Groovy Gravy.
But this is the first one since the world ended in December 2012, and every day since then has been a parade of tiny disasters, surely signaling that these are the end days. Same as it ever was.
So, you can't complete your collection just yet!
Edited, Logo Design and Publisher: Brad Daniels
Cover: Brett Williams
Mr J Funnies: Story & Art by Mr J
Death of a Fly: Story & Art by Neale Blanden
Young Mountain Agony: Story and Art by Will Kelly
Golden Nympho Penguin Sperm Terror and the End!: Story and Art by Brett Williams
Plant Man's Big End!: Story & Art by Gazunta
Apocalypse: Story and Art by Brad Daniels